Skip to Content
Why Your Business Needs Management Consulting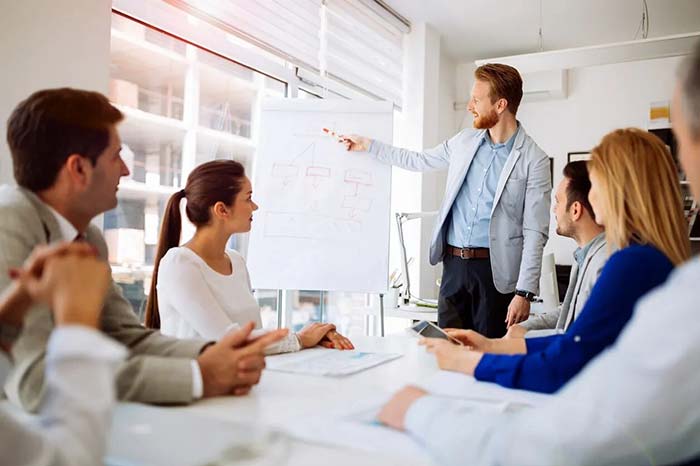 Management consulting is the term used to describe the action of the management of an organization to seek the consultation of external experts so they can manage their organizations more effectively.
Management consulting encompasses all aspects of business management. Experts are needed to help their clients manage their businesses. They also help their clients achieve their targets by better usage of their resources.
Should you decide to hire a management consultant for your company, they will be able to help you find solutions to your company's problems. They have connections with a variety of businesses, and they are knowledgeable about how things work.
A Management Consulting Company Is Consists of People Who Are Capable Information Specialist
The consulting firm helps provide deep insight into the problems, then provides a spectrum of possible solutions.
Educates Their Clients
Management consultants train or educate their clients about innovations. They will be guiding their clients on what to look for. A management consultant will have to be an educator, a leader, a designer, and an evaluator of their client's learning process.
Assists in Finding Solutions Even for Complex Problems
They will collaborate with their client in the cognitive, perpetual, action, and emotional process of solving company issues. They will break down the problem into smaller segments and provide ideas and interpretations.
Helps in Achieving Goals and Objectives
In addition to directing their clients towards company growth, they will also help the firm to find effective methods of production processes, ensuring that the changes to be made will last a long time.
Help in Finding Alternate Solutions
The consulting firm will help find different alternative solutions, analyze each of these solutions, and determine every possible consequence when choosing each solution.
One of the most notable benefits of hiring a management consultant is to make the operations side of the business more efficient and profitable. These are the benefits of getting the services of a management consulting company.
Making Use of the Knowledge of Experts in the Field
When your company hires a consulting firm, you are hiring them for their expertise and for their vast knowledge to help your group find the solution to whatever problems your company is dealing with. Expect the management consultants to have sharp minds with relative skills and education. Most of the time, they would have different but expert perspectives of the problem than most people do because they've already worked on similar problems in other organizations.
They Bring a New Set of Eyes in Looking at the Problems
Your group's point of view will always be from the inside, management consultants will be able to look at the problem from the outside, hence, they might have a whole new perspective. Sometimes when you have been working together, the group will have the tendency to have a singular point of view.
With the management consultant, it will be different altogether. The possible solutions they will recommend to improve and grow your business will be based on their knowledge and skills rather than based on a hunch or gut feel, thereby helping you make improvements, especially in sales output.
Lesser Time To Spend on Tackling Important Decisions
With the help of the consultants, your group will be able to save time since some of the business management functions will be handled by the consultants. Their expertise will allow them to get information faster.
This way, your group saves time, and you can instead use that time in handling other areas of business operations.
Hiring a Consulting Firm Will Help You Accomplish Short-Term Goals
A consulting firm will be advantageous in the planning of short-term goals. The consultants can help in retraining existing employees, devising and executing strategies, prioritization of schedules, and organization, among others.
Experienced management consultants are able to use their skills and knowledge to plant so that they can utilize the available resources at an optimum level. Most of the time, businesses get the services of these consulting firms if they won't help in creating plans for short-term goals.
Utilizing the Skills
It would be quite expensive to hire employees who have new skills or to train current employees with new skills. So, in getting the services of these firms, a lot of companies can learn about new market methodologies, trends, and using their knowledge to improve their performance and stay ahead of the pack of businesses.
Beneficial in Exploring New Market
These firms will help you explore market segments without thinking about financial loss. They can offer their skills and knowledge to analyze, formulate your opinions and suggestions. They will be able to tell you the pros and cons of venturing into a new market (in case you are pursuing a new path).
Hiring a reputable marketing consulting firm provides a wide array of benefits that will help you improve productivity, become more profitable, and eventually grow your business.