Skip to Content
Technical and Soft Skills Training
We Craft Personalized Lesson Plans for Each Client
As a small, boutique HR consulting firm, we can deliver results based on a unique perspective. At Valentine Industries, we believe in developing strong relationships with our customers and delivering results based on their individual needs and benchmarks. We do not believe in one-size-fits-all solutions, but we do believe in meeting service level agreements. Our core beliefs make us ideal for handling your training needs. From Microsoft Suite product training to soft skills development, you can count on us to deliver an outstanding return on investment. Your employees and your company will benefit from our years of experience and ability to communicate ideas in innovative ways. For technical and soft skills training throughout the United States, call us today.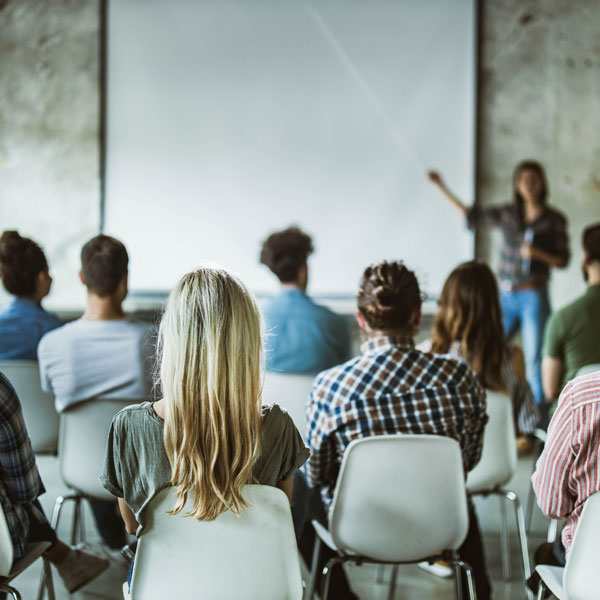 Our Team Offers Technical Skills Training As Well
In addition to soft skills, we can also help you invest in your company's future through technical training. Our experience has taught us the importance of remaining up-to-speed on all the technology that drives business. We are more than capable of training companies to use a vast array of technologies. At Valentine Industries, we can develop effective training campaigns that augment what your company does well, enhances sales, and improves performance.
Why Soft Skills Training Is so Essential
Every company spends time and money investing in performance development and product knowledge. But not all understand the importance of soft skills. Communication, conflict resolution, and problem-solving all have significant impacts on your company's stability and the ability of your team members to attack problems and locate solutions. The benefits of investing in professional soft skills training are numerous and include:
Better Workplace Productivity
Soft skills enhance performance and productivity. Developing soft skills so you can achieve these goals is a specialty of ours.
Reduced Risk
Communication skills are integral to any company's operations. Poor communication can lead to problems, such as breaking laws and regulations. Developing communication skills is essential.
Improved Customer Service
Client relations are an essential component of the workplace. Understanding how to identify client needs is a skill we can develop.
Increased Sales
Happy customers will always lead to sales, but so will the development of the soft skills that enable customer satisfaction.
More Self-Confidence
Employees who lack confidence in their work often experience acute stress about their job. We believe that is avoidable with crucial soft skills training.
Contact Us Today to Learn More About Our Company