Skip to Content
Outsourced Human Capital Management: What It Is and Its Benefits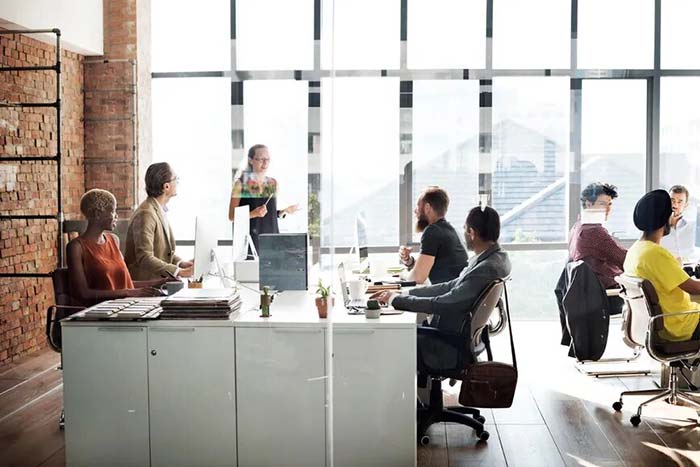 Does it make sense to outsource your company's human resources functions? Human capital management (HCM) is a set of organizational practices that focuses on acquiring, managing, and optimizing the workforce.
If you are looking to hire a better qualified and committed team and reducing related expenditure, then you might want to consider HCM.
Why You Should Outsource Human Resources
The functions of your human resources department are rather complex. However, it does have a direct impact in part of your company's performance. Onboarding the right team can propel your enterprise towards stellar results.
However, hiring employees is no easy matter. Sometimes your lack of experience or time may hinder you or your hiring managers from getting the job done properly. That is where an outsourced HCM will come into play.
Here are the biggest benefits of outsourcing your HR.
#1–Cost Reduction
A lot of startups outsource their human resources functions so that they can cut costs. It doesn't mean that they will outsource these functions indefinitely, but they will do so until the company has grown and developed its own HR team.
Nevertheless, the cost savings from outsourced human capital management will come in various forms, such as:
Less time allocated for HR functions: when you free up your time to get other important things done, a huge amount of your time can be devoted to functions that contribute to revenue generation.
Reduced salary costs: the salary costs plus benefits paid to HR employees will vary depending on how huge your human resources team is. Some companies spend thousands while others spend hundreds of thousands. Outsourcing to an HCM represents only a fraction of that cost.
Reduced hiring and training costs: statistics show that on average, businesses will have to spend at least $5,000 to hire and train a new employee. Multiply that with the number of employees you have to hire and you will see how much savings you're going to get by outsourcing to an HCM.
#2–Reduces Turnover Problems
The process of hiring employees doesn't end when a new hire signs a contract. Behind the scenes, you need to have a hiring process that is efficient and seamless.
Outsourcing to a human capital management service will ensure a more seamless process and thus reducing turnover problems. Remember that an HCM is not directly affected by internal issues within a company.
#3–Improves Hiring Process
Do you know that 22% of small business owners say that they are losing potentially talented staff because they can't find employees that match the job description? It takes time for your in-house HR staff to perfect interview and testing skills.
It also takes time and effort to perfect hiring functions in any organization. You can leverage the industry experience of a human capital management service to improve your hiring rate.
An HCM has the industry-related experience and can employ the latest technology, tools, and techniques to find a committed team to add to your company's workforce. They can also review your hiring process and recommend changes and improvements as needed.
#4–Improves Your Onboarding Process
Hiring employees doesn't end when a new hire reports for work on his first day. Remember that there is an onboarding process where a new employee will have to get acquainted with your company's rules, policies, and culture.
Studies show that employees get better assimilated into any organization a lot faster and more effectively when the onboarding process is smooth, consistent, and well-defined.
Outsourcing human capital management ensures a smooth transition as you onboard new employees. Correct expectations are set, they understand company policies better, and they can adjust well with the current work culture.
#5–Increases Your HR Compliance
Your employee management practices should be within the bounds and scope of the law. Outsourcing your HR functions can help increase your compliance with labor regulations since you are taking advantage of the industry expertise of a third-party specialist.
This feature will be very helpful to new startups and smaller enterprises that may lack the experience or manpower to ensure that their current labor practices are within the scope of current labor laws.
#6–Avoid Human Resource Management Mistakes
Inexperience with regards to hiring employees and other HR functions can be costly. There is a steep learning curve when it comes to managing your workforce efficiently.
Avoiding these mistakes may even help you avoid running afoul of labor laws. Outsourcing your HCM can help you formulate better policies, get all the paperwork done, correct any payroll mistakes, and handle any HR management gaps that may arise.
Conclusion
These are the benefits of outsourcing human capital management. If you're a small enterprise or a relatively new company, the expertise brought in by a third party specialist will help you reduce cost and make your HR functions more efficient so you can focus on creating more revenue.